what is reverse logistics?
And how can it be improved?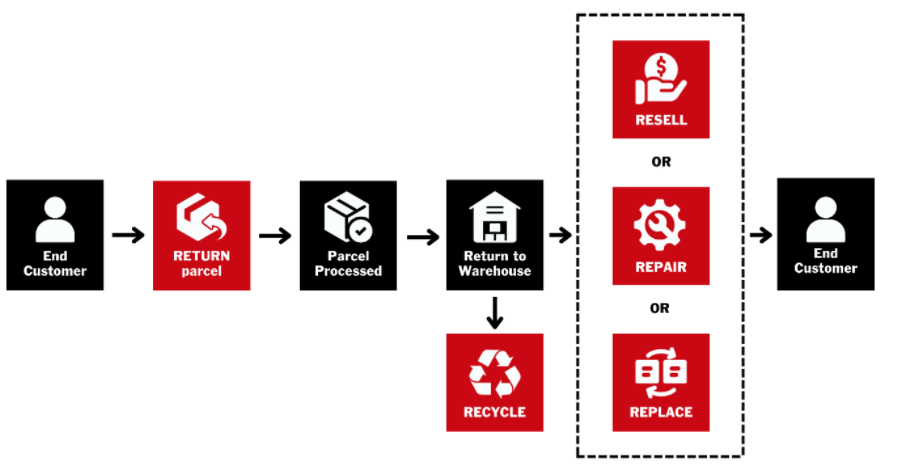 By KG Ganapathi and Craig Dowley
What is Reverse Logistics?
Reverse logistics is the opposite flow of the supply chain, which entails goods moving from customers back to retailers, warehouses, and distribution centers. Like forward logistics, the supply chain network is utilized to recapture some form of financial value before the product value is depleted.
Managing customer returns can be even more costly than forward logistics forcing companies to modify their ways of doing business:
Some retailers have taken to the practice of allowing customers to keep the original items in addition to accepting replacements at no extra charge.
As a means of preserving order margins, some retailers have started to charge small fees ($4-6) to facilitate returns.
The complexities associated with reverse logistics have also forced some to outsource to companies with a specialty in processing returns.
Handling customer returns is simply a part of doing business for retailers but return trends have created strains on warehouses and distribution centers across the retail industry. According to the Retail Federation, brick-and-mortar stores on average experience a customer return rate of 7-10%, which has been viably supported by their logistics operations. However, for orders that are placed online, return rates can be more than 20%! During the 2022 holiday season, retailers expect a combined return rate of 17.9%.
Returns in the B2B space, where items are shipped from a Distribution Center (DC) to a retailer or another business are not as high as the B2C or e-commerce space, but they are a significant problem, nonetheless. DCs frequently experience "chargebacks" or other forms of reverse logistics. The desire to maintain a strong customer relationship, combined with lack of traceability on customer claims makes it difficult for the warehouse operator to reliably implement methods to reduce returns. Sometimes, returns have an even higher cost: The pallets may have the wrong address label, which may send them to the wrong location or to a country that is under ITAR or other government restrictions. Often, if the claims involve food or pharmaceutical or other perishable items, they need to be destroyed rather than shipped back.
Real-World Examples of Reverse Logistics Improvements
Reverse Logistics Case Study 1: eCommerce Fulfilment
Order Validation: Outgoing "each" item orders are validated using PackVIEW, the Vimaan solution designed to provide hands free item and completeness verification during order packing.
PackVIEW is a system of cameras and sensors installed at the pack station, and designed to fit into existing outgoing packing workflows. The cameras and sensors are designed to read the labels on the outside of the packing box, scan and capture each item during packing and then also capture the contents of the packing box as it is being packed layer by layer.
First, the packing box itself is automatically scanned to ensure it has the right order number and the shipping labels on it. Next, all items to fulfill the order are read and captured as they are being packed into the box, ensuring that order packers include the correct SKUs and quantities prior to shipping. All items in the order are digitally captured when inside the packing box in an archive to support future customer dispute resolutions.
After implementing PackVIEW, a Vimaan customer has seen a 70% reduction in complaints. Much of the complaint reduction was enabled because quality issues were caught before the box was shipped to the customer. The archival data was also used for retraining of packing associates, and over time the quality issues caught during packing decreased as well as the associates followed better packing processes. Moreover, time spent on resolving complaints decreased by 50% per complaint, since claims processing associates were easily able to retrieve images to demonstrate compliance.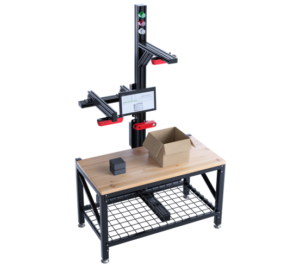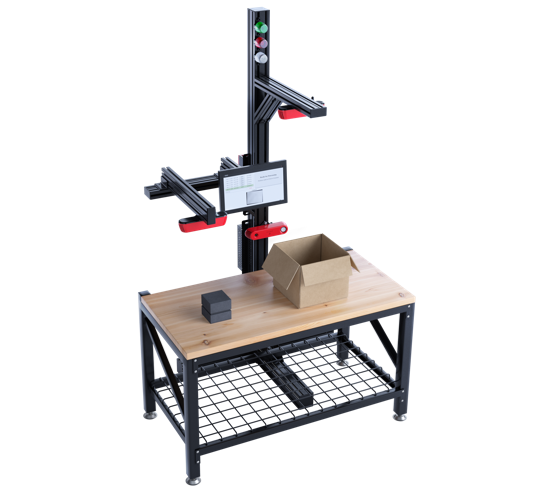 Reverse Logistics Case Study 2: Manufacturing Uptime
A Vimaan customer runs a DC that contains components and sub-systems that are used to feed a manufacturing line in Just-In Time mode. Orders from the manufacturing line come in every day; they are fulfilled by picking cases to build pallets, and the pallets are trucked from outbound shipping. Frequent errors in the case quantities or LPNs were causing the wrong parts to reach the manufacturing line, resulting in line stoppages.
Vimaan implemented its DockTRACK Pallet solution at the outbound pallet staging lane, just prior to truck loading. DockTRACK Pallet automatically scans the case labels, from all five visible sides (all case labels were outwardly visible as part of the natural workflow.) No changes to the workflow are required; the pallet naturally moves at its normal speed through the gate, and the information is captured by the sensors and cameras. DockTRACK Pallet also connects directly to the customer's WMS and validates the case LPNs and quantities against each master pallet LPN. In the event of any discrepancy, an operator UI highlights the errors so that the pallet contents can be corrected immediately.
Using DockTRACK Pallet, the customer has seen an immediate reduction in erroneous shipments.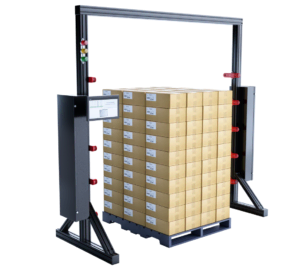 These are just two examples of how Vimaan enabled solutions ensure that outgoing orders match manifests and are 100% correct before being fulfilled. All Vimaan solutions capture and digitally store each read, providing digital PROOF every step of the way including pick, pack and shipping validation. Reduce the pain of reverse logistics with proven computer vision solutions that scan, inspect and track customer returns throughout your warehouses, and ensure that your WMS receives the most up to date and accurate data from within your four walls.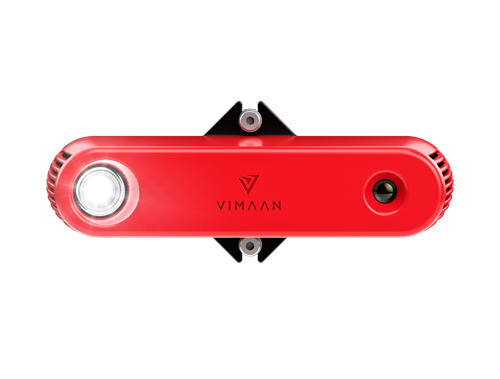 Related Reverse Logistics Articles